This page is hosted for free by
cba.pl
. Are you the owner of this page? You can remove this message and unlock many additional features by upgrading to PRO or VIP hosting for just 5.83 PLN!
Want to support this website?
Click here
and add some funds! Your money will then be used to pay for any of our services, including removing this ad.
4.10.2006 r., Mysłowice, Biblioteka Publiczna filia 11, ul.Mikołowska 40, godz. 17:00
---
Co tydzień nr 41 (785), 12.10.2006 r.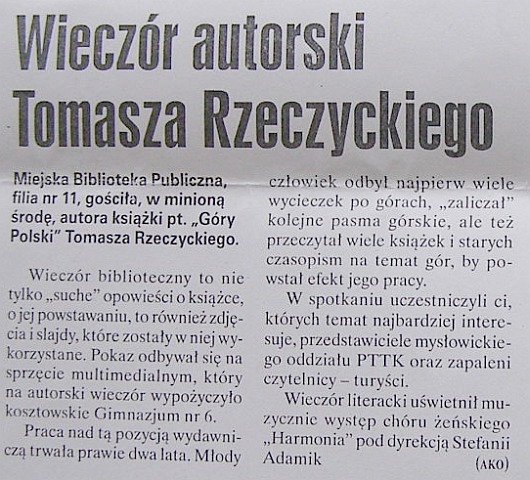 Dziennik Zachodni Mysłowice nr 40 (46), 6.10.2006 r.
Powrót do spisu spotkań autorskich.